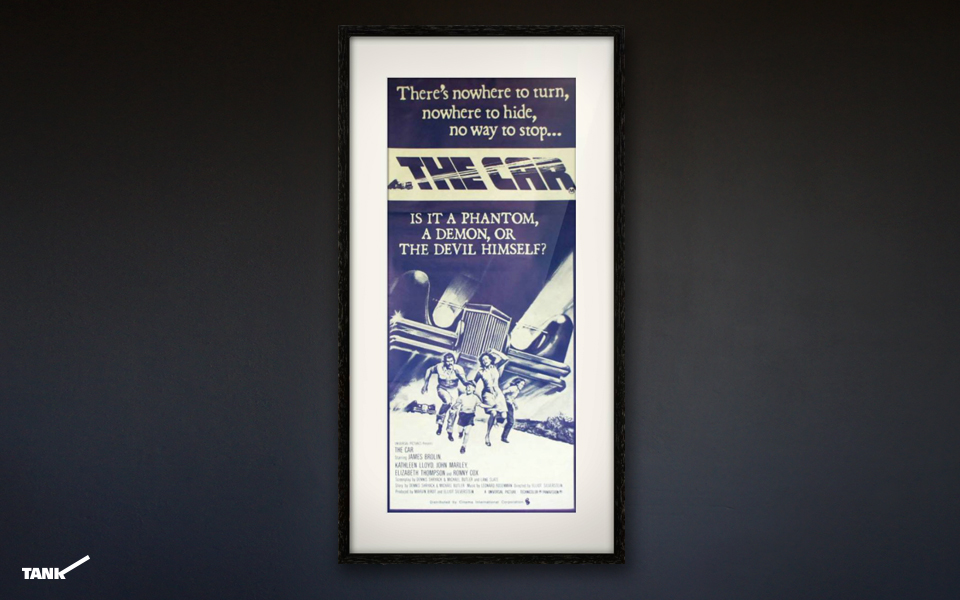 There's nowhere to turn, nowhere to hide, no way to stop… THE CAR.
Is it a phantom, a demon, or the devil himself?
The Car is a 1977 American thriller directed by Elliot Silverstein. It tells the story of a mysterious car which goes on a murderous rampage, terrorising the residents of a small town.
Produced by Universal Studios, it was influenced by numerous 'road movies' of the 1970's including Steven Spielberg's 1971 thriller Duel and Roger Corman's Death Race 2000.
Starring: James Brolin, Kathleen Lloyd, John Marley, Elizabeth Thompson and Ronny Cox.
Original daybill movie poster – 13″ x 30″ folded as issued – in great condition.
To order call +44 (0)7779 149771 or email hank@tankautomotive.com
£125 – mounted and framed