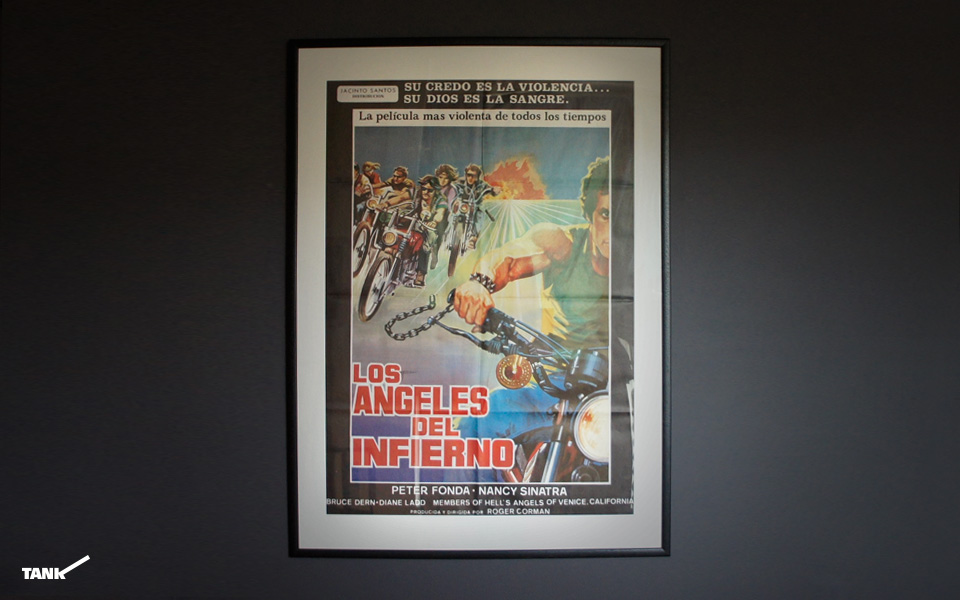 The Wild Angels was made three years before Easy Rider and was the first film to associate Peter Fonda with Harley Davidson Motorcycles and 1960s counterculture. It was also the film that inspired the outlaw biker film genre that continued into the early 1970s.
Staring Fonda as the fictitious Hells Angels San Pedro, California chapter president "Heavenly Blues" (or "Blues"), Nancy Sinatra as his girlfriend "Mike", Bruce Dern as doomed fellow outlaw "the Loser", and Dern's real-life wife Diane Ladd as the Loser's on-screen wife, "Gaysh".
Original movie poster – 970mm x 690mm, folded as issued – in great condition.
To order call +44 (0)7779 149771 or email hank@tankautomotive.com
£225 – mounted and framed (available unframed on request)