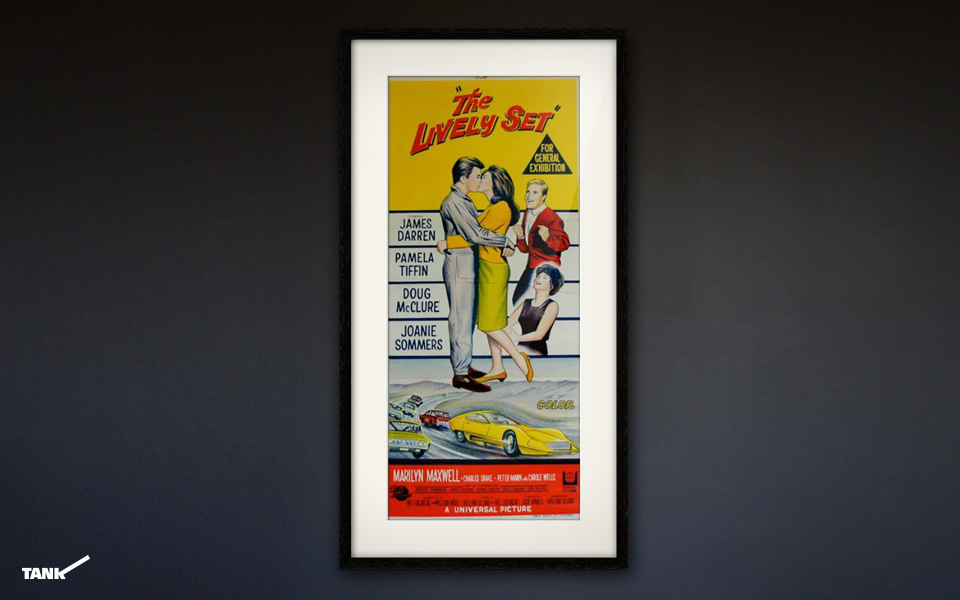 A young mechanic develops a design for a turbine car engine, paving the way for a jet-powered auto certain to set a new land speed record.
Starring: James Darren, Pamela Tiffin, Doug McClure and Joanie Sommers.
Original daybill movie poster – 13″ x 30″ folded as issued – in great condition.
To order call +44 (0)7779 149771 or email hank@tankautomotive.com
£85 – mounted and framed (available unframed on request)