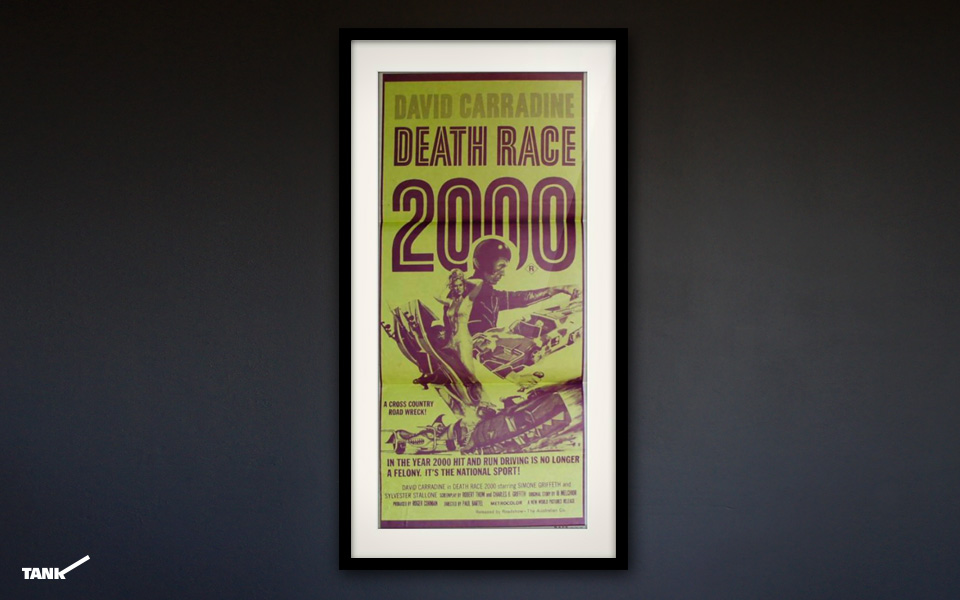 In the year 2000 hit and run is no longer a felony, it's the national sport!
The film takes place in a dystopian American society in the year 2000, where the murderous Transcontinental Road Race has become a form of national entertainment.
Starring: David Carradine, Simone Griffeth and Sylvestor Stallone.
Original daybill movie poster – 13″ x 30″ folded as issued – generally in great condition.
To order call +44 (0)7779 149771 or email hank@tankautomotive.com
£110 – mounted and framed (available unframed on request)