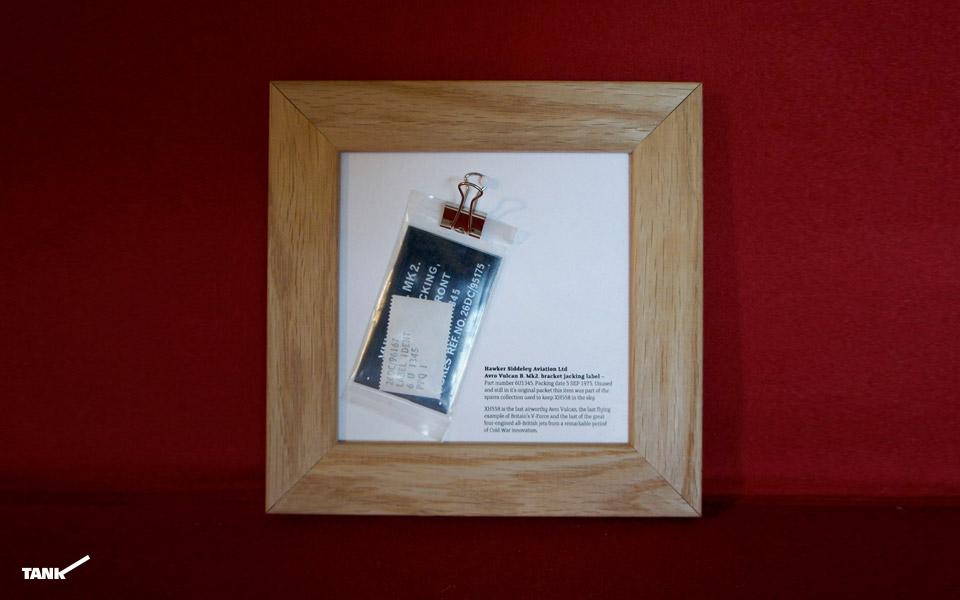 Own a piece of aviation history.
Genuine Avro Vulcan bracket jacking label – Hawker Siddley Aviation Ltd part number 6U1345, packaging date 5 SEP 1975. Unused and still in its original packet this item was part of the spares collection used to keep XH558 in the sky.
XH558 is the last airworthy Avro Vulcan, the last flying example of Britain's V-Force and the last of the great four engined all British jets from a remarkable period of Cold War innovation.
This piece is mounted, framed and left in its sealed packaging so its new owner can decide how it should be displayed.
£495